WOODSONG FARM HORSE SHOWS
2020 SHOW DATES:
June 7 - July 12 - August 2 - September 20 - October 4

** OUR SHOW DATES FOR 2020 HAVE BEEN CANCELLED**



While riders are encouraged to where complete formal horse show attire, we have waived the requirement in order to make the introduction to the sport more inviting for newcomers. Riders are required to wear an ASTM certified riding helmet, riding boots and riding pants. Other attire, if not a show shirt and show coat, should be neat an tidy. Shirts should have a collar; tank tops are not permitted.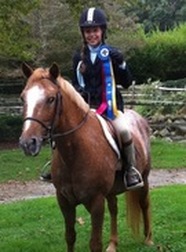 The Woodsong Farm schooling show series was established several decades ago as a complement to the three yearly United States Equestrian Federation recognized shows that Woodsong Farm already hosted. Today, while we have discontinued hosting our USEF shows, the schooling show series continues to thrive. These shows offer a quality showing experience in an inexpensive and low-key environment that meets a variety of equestrian needs. Whether you are new to horse showing and want to see what it is all about, have a green horse that needs mileage, or a seasoned show ring veteran just wanting to enjoy competing in a safe and relaxed atmosphere, we have something for you! If our shows are not offering something that is of interest to you, please let us know - we'd like to see how we may change that!
We have several options of flat and jumping classes. Our jump courses are safe and attractively designed with a variety of height options. We are pleased to offer low entry fees, classes to suit every level, irrigated and dust-free grounds, plenty of shade for exhibitors, ample schooling area, easy parking for trailers, on-site food and drink available throughout the show, a variety of prizes and awards from which to choose, a large lawn area overlooking the show ring that is just for spectators, and a
year-end awards program
for all levels that includes trainers too!
---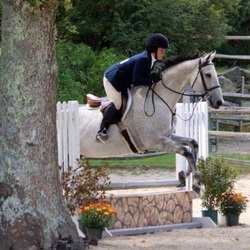 While always offering classes for the horse or rider just starting out, our class offerings and awards periodically change to reflect the shifting needs and desires of our exhibitors and to keep things fresh and interesting for everyone. Once such change occurred in 2011. With the goal of encouraging junior riders to expand their learning beyond their riding skills, we began offering
horsemanship awards
. The program was greeted with enthusiasm and we are happy to continue to reward junior riders for their knowledge of equine related topics out of the saddle.
Each year at our October horse show we host several "Just For Fun" classes in addition to our regular class offerings. These usually include Egg & Spoon, Sit-A-Buck and the always amazing Halloween Costume Class. These classes have either no entry fee, or a minimal fee with 100% of the entry money collected being awarded out as prize money. Delightfully entertaining to exhibitors and spectators alike, these classes are a fun and popular way for riders to finish off our show series. In the early fall, complete details on these fun classes, including any schedule adjustments, will be posted here on our website and also on our
Facebook
page.
---
To find our horse show program, entry form and other
horse show related forms, please click HERE.
You can also access this information directly through the 'Horse Show Forms' option under the Horse Shows heading on our menu.