HIGH SCHOOL ATHLETE PROGRAM




Unlike most sports, in which students participate for a season, equestrian activities require year-round training. The time commitment required of an equestrian often outweighs that of athletes in other sports. Yet, high school equestrians were not able to receive recognition for their commitment and achievements like other high school athletes - until now! The United States Equestrian Federation (USEF) has now added a new element in the recognition of high school sports — one that honors equestrian athletes!
---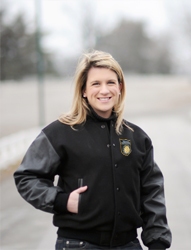 Exclusively for equestrian athletes in grades 9-12, the USEF's High School Equestrian Athlete program offers over $20,000 in grant money to be used toward academic or equestrian educational pursuits as well as specially designed emblems and pins to be worn on existing high school letterman jackets, or any jacket of the athlete's choosing, as a symbol of achievement. The High School Equestrian Athlete program is open to equestrian athletes in all breeds or disciplines who are enrolled in grades 9-12, and are currently USEF members or become USEF members. The program runs from June 1st to May 31st of each year, and will honor those who document their training and competition involvement. A minimum of 100 hours per year is required as well as a minimum of three competitions per year. If you put in the work (as we know you do!) we are happy to aid you in providing the necessary documentation. For further information and frequently asked questions (with answers!) regarding the High School Athlete Program please click
here
.
---